Supply Chain Day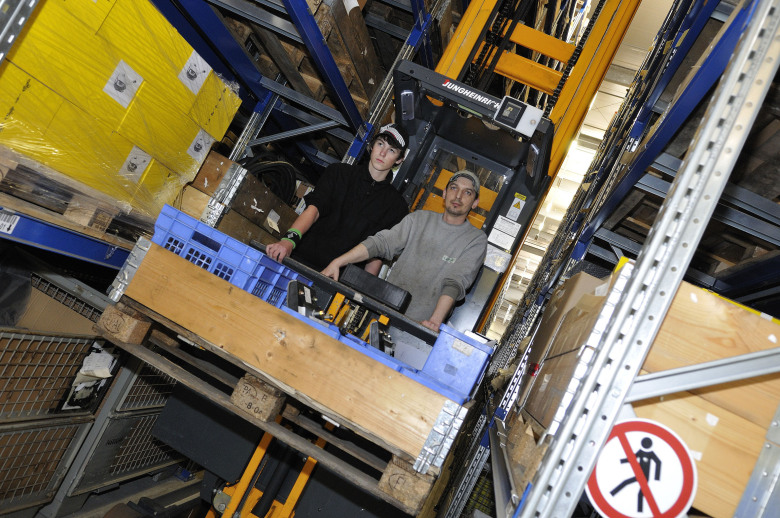 Logistics and supply chain management is more than just transport, warehousing and transshipment. On Supply Chain Day, companies in the industrial, trading and logistics sectors provide the public with an opportunity to look behind the scenes and experience the wide variety of logistics activities. Institutes showcase their research projects and educational establishments present their courses and curricula. The motto for Supply Chain Day is "Logistics paves the way". All companies and institutions active in the field of logistics and supply chain management can organise events; all events are free of charge for visitors but registered may be necessary.
Allowing people to take a look behind the scenes into areas that are normally "off limits", highlights the variety of logistics and supply chain management activities and tasks, helping to make the public more aware of what logistics is and what logistics does. Logistics and supply chain management are indispensable, for example, when it comes to producing goods or filling retailer shelves with the required products. Logistics facilitates targeted and cost-effective cooperation between different corporate divisions, different companies and different sectors – not just nationally but also internationally and world-wide. Logistics is a core field of expertise in many European countries; it is a key economic factor, a job motor and a future-oriented sector we should encourage people to take an interest in.
Whether you are a company or an institute, you can publish details of your event on these webpages easily and conveniently. You yourself organise your event. These pages also offer interested visitors the opportunity to register for an event of their choice with maximum ease. Discover the diversity of logistics and supply chain management!
Supply Chain Day 2021 is on April 15. The promotion day was initiated by German based BVL International with the support of various associations and organisations.
Contact