Participate - but how?
If you want to participate in an event, you need to do the following steps:
1. Go to the event list and select your desired event.
2. Use the button below the event profile to register easily - as an individual or as a group.
3. After successful registration you will receive an e-mail confirmation. Please note that your registration is binding! If you are unable to attend, please cancel your registration using the link at the bottom of the e-mail confirmation.
4. In case of a face-to-face event, please note the event-specific peculiarities.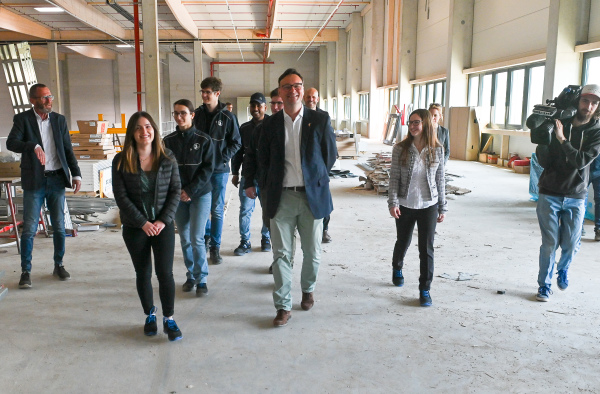 Notes:
Please note that this process only applies to events that require prior registration. There are also events that can be attended without prior registration.
The events can be attended free of charge.

"The shortage of skilled workers is real - and will become even more severe by 2033, when more than 7 million people are expected to retire in Germany. We can only meet this challenge as a community of solidarity, and not every company for itself. In our view, Supply Chain Day sends out an important signal. It reminds us of what logistics also does every day, for our lives and our prosperity."

Frauke Heistermann, Spokeswoman of the initiative "Die Wirtschaftsmacher"