Importance for Europe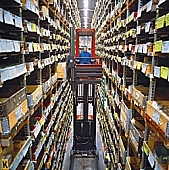 Logistics and supply chain management is one of the biggest economic sectors in many countries of Europe. Cross-sector turnover for 2018 was 1120 billion euros. Logistics is among the top-ranked sectors, together with sectors like metal working (turnover of 1,200 billion €), the food industry (turnover of 900 billion €) and the automotive industry (800 billion €).
Countries like Germany, Belgium, the Netherlands and France play a key role for logistics in Europe. Sweden, Finland, Denmark and Norway are well positioned in the market, while Poland also has a well-developed logistics sector that also provides excellent logistics services.
Only around half of all logistics services provided in Europe are actually visible to the general public, and this is of course where the movement of goods is involved. The other half of logistics entails planning, control and implementation processes within the companies themselves.
50% of all logistics services are provided by over 500,000 European logistics service pro-viders; the remaining 50% is the logistical value added that takes place within companies.
Source: Fraunhofer IIS - Center for Applied Research on Supply Chain Services SCS, Prof. Dr. Christian Kille
Contact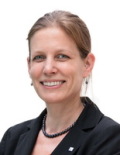 Anja Stubbe
web / social media