Die Wirtschaftsmacher and Day of Logistics against employee-shortage
22.11.2022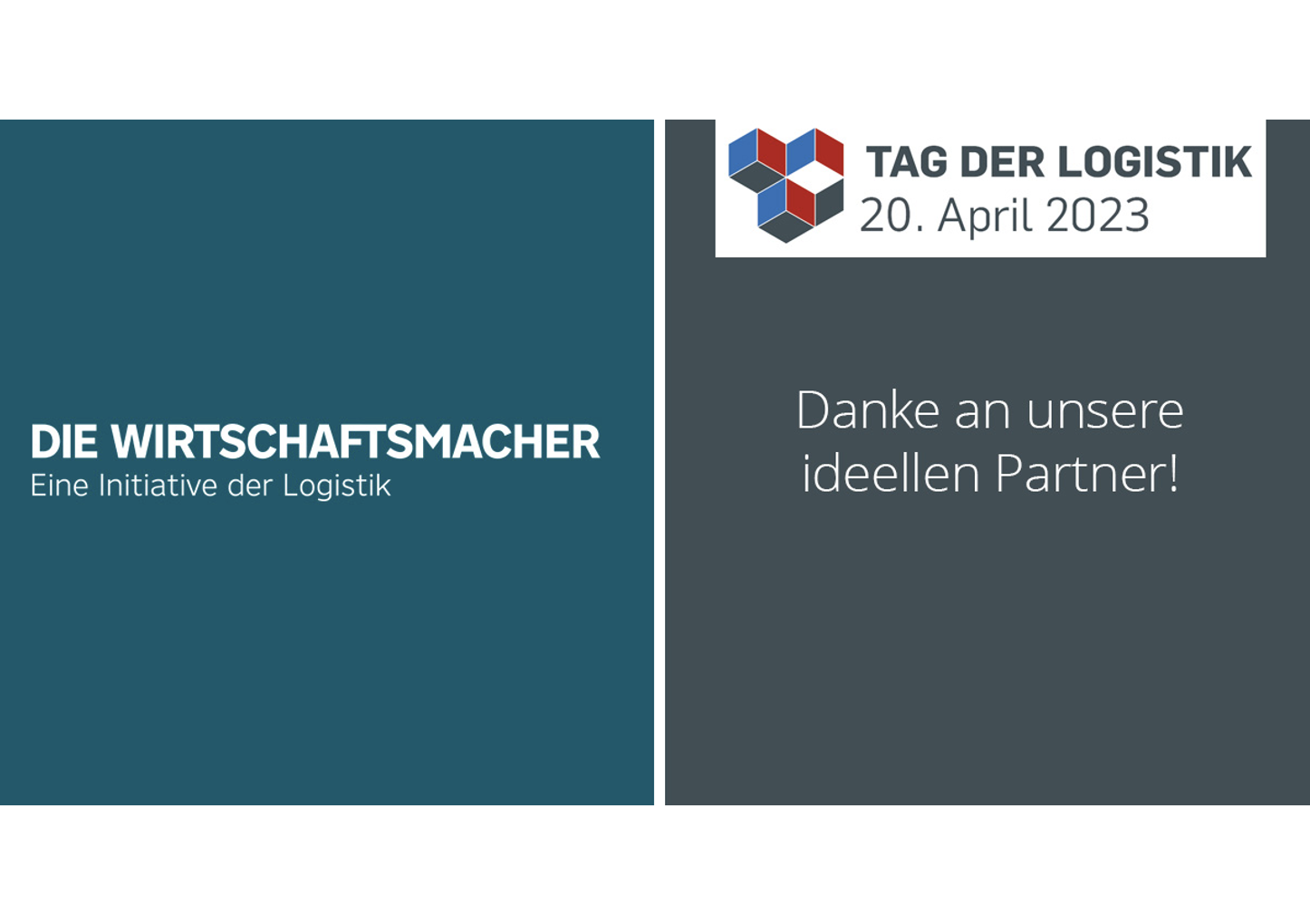 For "Die Wirtschaftsmacher", the shortage of skilled workers has been one of the most important core issues for years. And in view of the acute situation, the logistics initiative has prioritized this again for 2023. As ideal partners of the Logistics Day, the common goal is: to show people the system relevance, versatility and opportunities of logistics and to inspire them for jobs in logistics. This year's motto for this is "Your future in logistics - makes sense!"
The commitment to the logistic sector is shared by Logistics Day and the "Die Wirtschaftsmacher" initiative. Since its founding in 2019, this initiative has primarily stood for the goal of improving the image of logistics. It thus forms a solidarity community of now 100 companies that represent the entire logistics supply chain as the basis of the initiative. When it comes to the topic of young talent, these companies also have the opportunity to work together to promote the economic sector and at the same time generate their own visibility as part of the joint activities.
"If I'm not working, X is missing."
With the best contacts in Germany's third-largest economic sector, in which more than 3.3 million people currently work, the business leaders know how to ideally address young talent. Specific plans for 2023 include increased cooperation with the education sector: Partnerships with schools, universities and employment agencies, training and trade fairs will help to approach potential employees in a coordinated manner. Colleagues who already work in logistics have the opportunity to pass on their first-hand experience. They convey their understanding of logistics as a meaningful task area with great social relevance.
"The shortage of skilled workers is here - and will become even more acute by 2033, when more than 7 million people are expected to retire in Germany. We can only meet this challenge as a community of solidarity and not, for example, each company for itself," explains Frauke Heistermann, spokeswoman for the business makers. "In our view, the day of action sends an important signal in this regard. It reminds us of what logistics also does on all other days, for our lives and our prosperity."
More information on the web:
www.die-wirtschaftsmacher.de
Zurück zur Übersicht