Supply Chain Day on April 20th, 2023: Event overview and info on program highlights
13.04.2023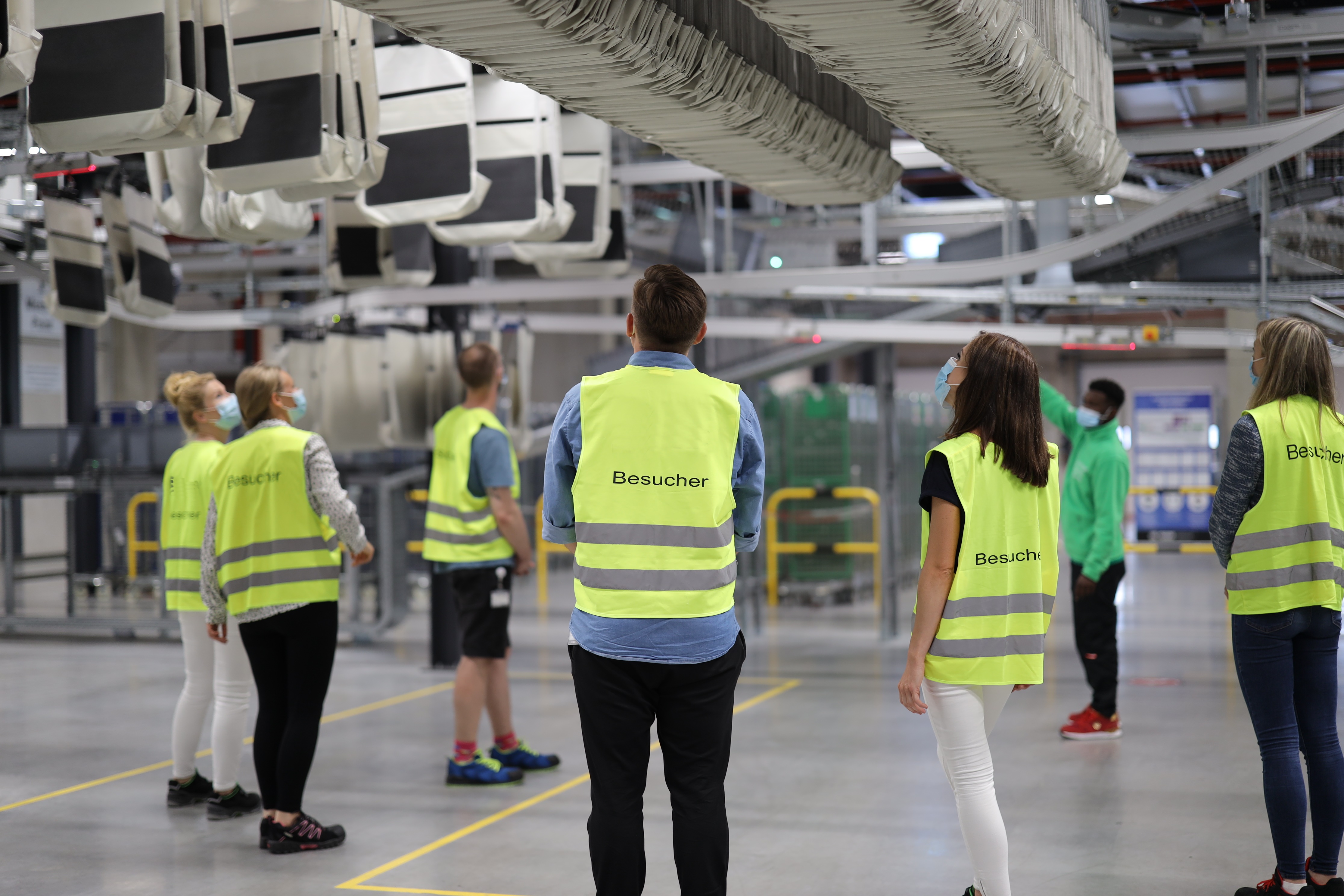 The time has come: 155 events have been prepared and announced. The talk program for the central event "Logistics Lunch" is ready. This year, everything will revolve around the topic of "shortage of skilled workers". The patron of Supply Chain Day 2023 is Oliver Luksic, Parliamentary State Secretary to the Federal Minister for Digital Affairs and Transport and the Federal Government's Coordinator for Freight Transport and Logistics.
Supply Chain Day, which takes place throughout Europe, will once again offer the general public many opportunities to get to know logistics companies live and on site. Individual events are also taking place this year in Poland, Luxembourg, Lithuania, the Netherlands, Switzerland, Turkey and even Ukraine, many of which can be followed online. Interested visitors can view, filter and book these and all other events free of charge via the events calendar on the website https://www.tag-der-logistik.de/en, provided that there are still free places available.
Online participation in the Logistics Lunch
The central and connecting event Logistics Lunch will take place after the official press conference. On April 20th, 2023, at 12:30 p.m., moderators Uwe Berndt and Nicole Weikmann will welcome their talk guests at the House of Logistics and Mobility (HOLM) in Frankfurt am Main. Interested parties can participate free of charge via live stream.
Uwe Berndt moderates the lunch talk and talks with his guests about the core topic 'Working in Logistics' and the labor shortage. The close links between the world of work and the topics of 'digitalization' and 'sustainability' will also be discussed. His guests will be: Prof. Dr. Nils Finger (CBS International Business School), Christina Thurner (LOXXESS AG), Timo Ketterer (VDO/Continental) and Andreas Schumann (Bundesverband der Kurier-Express-Post-Dienste).
Nicole Weikmann will talk to her guests about other topics in 1to1 interviews. Here, Rene Schmock, one of Germany's best-known TikTok Influencers and a former truck driver, will also talk about the image of logistics. Other guests include: Stefan Rummel (Messe München) on the topic of digitalization in logistics, Volker Klassen (Port of Trier) on inland ports as employers and Marco Neelsen (Port of Tanjung Pelepas, Malaysia) on the fourth largest port in the world.
The talks will be interspersed with regular live broadcasts of logistics events taking place at the same time, giving viewers a good overview of what is happening on the Supply Chain Day as a whole.
The logistics lunch can be followed live on YouTube by anyone interested by clicking on the following link: https://www.youtube.com/watch?v=ebq8hcRA8UY
Zurück zur Übersicht