Supply Chain Day 2023: Summary of all figures and highlights
28.04.2023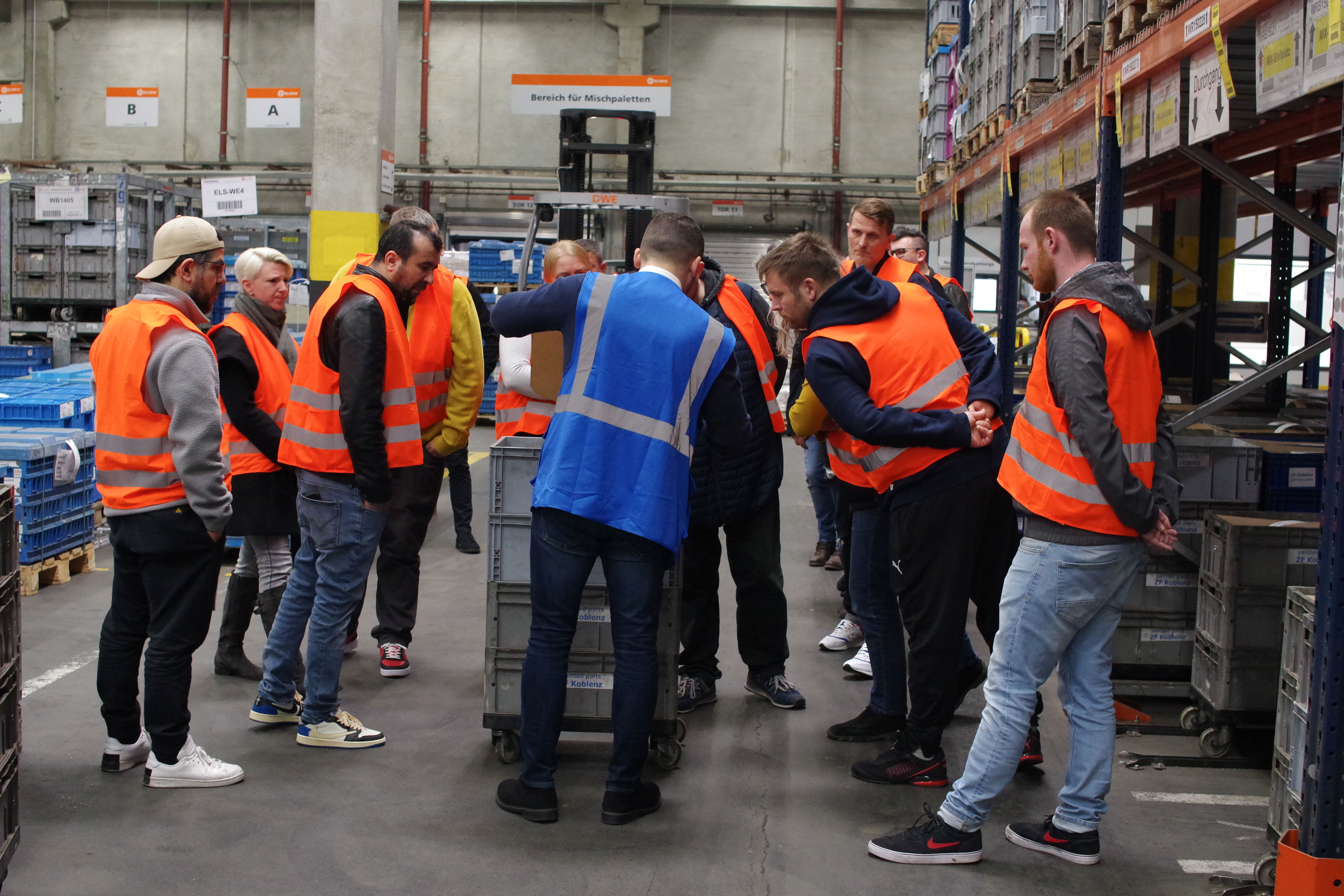 Long prepared and now already over: Supply Chain Day on April 20th was a complete success. Let's take a brief look back at the highlights and mark your calendars for April 18th, 2024! That's when the next Supply Chain Day will take place.
In 2023, companies, organisations and institutes from the logistics industry offered the interested public a total of 167 events on site and online. Around 3,500 visitors took advantage of the events.
And Supply Chain Day is becoming increasingly international! Events took place in seven other countries, most of which could be followed online. The events took place in:
Poland

Luxembourg

Lithuania

Netherlands

Switzerland
Turkey

Ukraine
The coverage of Supply Chain Day in trade, regional and daily press reached a total of more than 10 million readers. The social media channels achieved over 36,000 impressions and have more than 3,000 followers. The founders of the two organising communication agencies explain this year's visitor and social media figures as follows:
"In comparison to last year, interest in events on Supply Chain Day 2023 has increased. Around 3,500 people informed themselves about our industry on site and online. In 2022, there were only 2,500 people, if you exclude the Logistics Days in Switzerland. That is a great success," says Jens Tosse from teamtosse.
Uwe Berndt from mainblick adds: "We communicated this year's Supply Chain Day very successfully via our social media. With currently 3,126 followers and over 36,800 impressions, we were able to almost double our numbers. Due to our reduced engagement, we hardly achieved any reach via Twitter."
Logistics Lunch: Talk at lunchtime
During lunch break, more than 850 viewers followed the two-hour event from the House of Logistics and Mobility (HOLM) in Frankfurt am Main via live stream. The logistics lunch took place after the official press conference, which was also attended by our patron Oliver Luksic, Parliamentary State Secretary to the Federal Minister for Digital Affairs and Transport.
Did you miss the live broadcast? Then take a look at the video on YouTube:
https://www.youtube.com/watch?v=4bh_mrQKDaA
This year's talk guests were:
Prof. Dr. Nils Finger (CBS International Business School)

Timo Ketterer (VDO/Continental)

Volker Klassen (Port of Trier)

Marco Neelsen (Port of Tanjung Pelepas, Malaysia)

Stefan Rummel (Messe München)

Rene Schmock (TikTok-Influencer)

Andreas Schumann (Bundesverband der Kurier-Express-Post-Dienste)

Christina Thurner (LOXXESS AG)
The Logistics Lunch, which has been taking place since last year, offered its viewers an entertaining overview of the core topics 'Working in Logistics' and 'Digitalisation and Sustainability' as well as of this year's Supply Chain Day itself, with an alternation of panel discussions and individual interviews, interspersed with various interludes and live broadcasts.
And of course, as usual, a wide variety of events took place in the local companies, educational institutions and associations. We would like to thank all the companies and organisations for their commitment in hosting the exciting events. Together we show the public how versatile logistics is! As representative of the many highlights and the wide range of events, we mention here only the tour of the Port of Trier and the virtual tours of various German warehouses of the online retailer Amazon, both premium partners of this year's Supply Chain Day. Premium partner VDO/Continental participated in the Logistics Lunch with company representative Timo Ketterer as a talk guest.
Zurück zur Übersicht