Rückblick 2022
Logistics and Supply Chain present challenges and solutions of tomorrow
Beschreibung
The future of supply chains - what will be at the forefront? Will the buyer still be king?
For some time now, the reliability of supply has been at the forefront of the global market. The insecurity of the worldwide supply chain, which is only visible in emergencies, was first revealed by the crown, then by rising raw material and energy prices and now the war in Ukraine.
What solutions are promised, who is best adapted to the situation… We will discuss all this with the guests of the conference:
Adina Mlivič, an internal logistics expert at B / S / H home appliances
Igor Žula, President of the Slovenian Logistics Association
Tadej Smogavec, e-mobility expert and
Borut Hočevar, the newspaper Finance journalist, covers energy and logistics.
Join us at the faculty on Thursday, April 21, 2022, at 12.

Bemerkungen
The event will be in Slovene language.
Zielgruppe
Schüler, Studenten, Allgemeine Öffentlichkeit
Treffpunkt
Faculty of Logistics, Mariborska cesta 7, SI - Celje.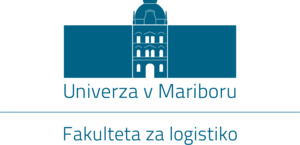 Veranstalter
Faculty of Logistics
Branche
Wissenschaft/Bildung
Veranstaltungsort
Faculty of Logistics University of Maribor
Mariborska cesta 7
3000 Celje, Slowenien [Routenplanung]
Homepage