Rückblick 2018
Supply Chain Day at Saemangeum in Korea
Beschreibung
Supply Chain Day at Saemangeum (2018. 04. 19)
Time Session Remarks
7:30~8:00 Registration Meet at the lobby of the designated hotel for shuttle service
8:00 ~11:00 Leave for Saemangeum Accompany by professional guide.
Offering soft drinks and snacks
11:00~11:15 Arrival and Break Time Sitting at the event hall
11:15~12:00 Presentation on Saemangeum Business location Promotional Video and Presentation
12:00~13:00 Saemangeum Site Tour Move by bus
(Accompany by Saemangeum staff)
13:00~14:00 Lunch Offering lunch at a hotel
14:00~16:00 Networking Visit nearby tourist spots
(ie. Naesosa Temple, Chaeseokgang Cliff)
16:00~ Return to Seoul Move by bus
(Accompany by guide)
Drop off at the meeting point
There will be press staff accompanying during the event.
Bemerkungen
Media KN, BVL Chapter Korea-Seoul, would like to welcome all residents in this industry who may have a sincere interest in Saemangeum Authority.
Whoever participates in this event, he/she will certainly have a deep knowledge and experience on the site via inspection after the informative presentation as well as networking with other participants.
If you are an English speaker, there will be interpretation service for you. Please come along!

Uhrzeit
07:30 - 16:00 Uhr
(freie Plätze verfügbar)
Treffpunkt
It will be informed before the departure date. However, it usually happens at JW Marriott Banpo.

Veranstalter
Saemangeum Authority
Branche
Industrie
Ansprechpartner
Media KN, BVL Chapter Korea-Seoul
1711, 8-13 Gwangpyeong-ro, 56-gil, Gangnam-gu
06367 Seoul
+82 2 3411 3850
bvlkorea@mediakn.com
Koordination
Sue Kim
Veranstaltungsort
Saemangeum Authority
31 Dasom 1-ro
30064 Sejong-Si, [Routenplanung]
Homepage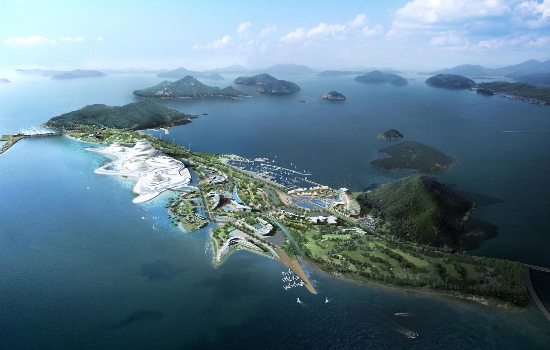 Tag der Logistik - Initiative der Bundesvereinigung Logistik (BVL) © 2021 BVL